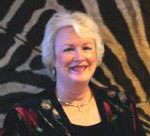 Evansville Home Staging & ReDesign is a professional Staging and Interior Redesign company providing complete resources for the home owner or home seller. We provide solutions for your home, from cleaning, de-clutter & organization, to full-circle makeover, staging and interior redesign.
Home Staging – Selling Your Home – is all about first impressions; we will enhance your home's selling potential so that anyone who walks through your door will have a great first and lasting impression of your home.
Home staging allows viewers to visualize the home as their own, while highlighting the positive and downplaying the negative. We can help you maximize the potential of your home from the front sidewalk to the backyard so it will sell faster and for more money.
Re-Design -NOT selling Your Home – is different because we are changing the look of your home by using mostly your furniture and accessories. With a few new updated accessories and rearranging you will have a new look that you can enjoy for years.   
Re-Purpose what you have by painting or recovering or just using in a new place.  Creating a new look is fun and can be easily be done on any budget.